Below is a list of select links. Please visit all of them and if any links are broken, make sure to email support at info@attempttoidentify.com.
If you would like to promote this site or our myspace page, please copy the code in the boxes below and paste them into your html.
If you need help, or other size banners, please send your request via email at info@attempttoidentify.com and if you would like to have your site listed below, click here.


PROMOTE ATTEMPT TO IDENTIFY

Facebook.com/AttemptToIdentify




We also want to encourage everyone who visits our site to please copy this banner and paste it any place that it could be seen!
And if you are interested in passing out flyers in your community, please contact ATI for free flyers. And till then, please help by posting this banner to help find Adji Desir.


• The Department of Justice estimates the most frequent age of entry into the commercial sex industry in the United States is 12-14 years old!
• Approximately 325,000 children in the United States are subjected to sexual exploitation each year.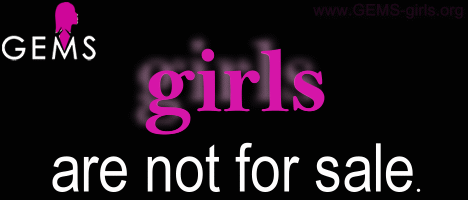 If you are a family member, survivor, victim, or concerned about how commercial sexual exploitation affects young girls and women there are a number of resources that are available.
If you are in need of immediate assistance you can contact any of the following national hotlines where someone will be available to talk to you 24 hours a day.

National Trafficking Hotline: 1-888-3737-888
National Runaway Switchboard: 1-800-RUNAWAY
Rape, Abuse, Incest National Network (RAINN): 1-800-656-HOPE
National Center for Missing and Exploited Children (NCMEC): 1-800-THE-LOST

TO REPORT AN ENDANGERED MISSING ADULT PLEASE CALL 1.800.690.FIND

IF YOUR CHILD IS MISSING PLEASE CLICK HERE




Have You Seen These Women?
click here to read more about this case
Police detectives have already tentatively identified almost half of the women pictured here.
See if you recognize any of the unidentified women

Featured Sites




Helpful And Important Links


National Sex Offender Public Website
SF Victim Services Division
Official Cold Case Investigations
END STALKING IN AMERICA
STOP CHILD PORN
Cyber Tip Line
STOPHUMANTRAFFIC.COM
Stop Human Trafficking
NORK
UDRS - Unidentified Decedent Reporting System
BRIAN DREAMS & MISSING PERSONS
Truckers Against Trafficking
TruckingBoards.com
The Heart Gallery - Tampa Bay, FL - Adopt A child Today!
Code Amber.org
AntiSlavery.org
CUE Missing Persons
MOST WANTED
United States Dept. Of Justice
Advancing Justice Through DNA Technology
USA Missing
Suicide Prevention, Awareness And Support
Find Missing Children.Org
Doe Network
Megan's Law
Unidentified Sexual Predators
Fugitive Hunter.org
Survivors First
NY Missing
FBI Most Wanted
DEA Fugitives









Copyright 2006 - 2016 Attempt To Identify.com - Please Copy Only With
Permission