THIS CASE HAS BEEN SOLVED
AZ JANE DOE 0042 IDENTIFIED AS TAWNI LEE MAZZONE!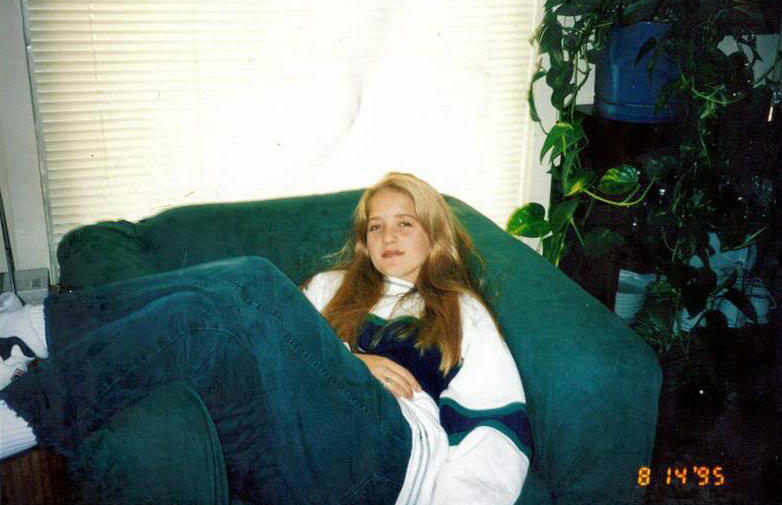 Thank you all for all the hard work you have put into this case, we, the family and I am sure Tawni appreciates it very much. Check out the main page for new cases and updates!
- Sylvar Deskins














PREVIOUS CASE INFO & UPDATES

Thank you all for joining Attempt To Identify in remembering AZ - Jane Doe 0042




As you may have seen on the main page of this case file some new info has been published by the Police dept. ATI wants this case solved even more than before! We all hear of the "throw away people" and the "lost souls" in regards to prostitutes and runaways, well ATI does not believe that should continue. Not to say that a girl with a family, a home is any less deserving of identification, as you know ATI has been doing their best to solve this and any other case presented regardless of circumstances, but this case hits home to so many, we all want to see this solved! I ask that anyone out there that may have information on this girl, no matter if she was someone you knew, or gave a few bucks to on the streets or even paid to have sex with, please I am begging that you send an email (you may remain anonymous) with any details you may have. Even if you are not 100% that it was her, I ask that you send the info you think you have to us now. We need all the help we can get!

We are point starting to accept donations to make the trip to AZ again this Jan 08. As you may know the last trip cost over $3,000 so hopefully ATI can get a bit of help this trip and a few more volunteers! If you would like to help ATI is now accepting donations, media assistance, additional posters/flyers (you can email me or click the link to download the poster for print) and of course volunteers!!! More info listed below....


This trip aside trying to meet with the a ton of people, passing out over 2,000 flyers and posting more than 1,000 posters in over 4 counties, one of the things ATI will be doing is meeting with the police investigator and hopefully will get a copy of the full property report since it was left out of the autopsy. Since the info posted about her possibly being a prostitute, it is very important to know what she was wearing and what she had in her possession! The theory about her being a hitchhiker may be true, it may even be true that she was a prostitute, however NONE of this can be confirmed and those people that made these statements where the last people she was with, she (from the way the case reads) jumped from "their" car! So we have to all be open minded and get to the bottom of this once and for all! She deserves a name, no matter who she was or what she did to stay alive!

In addition to cash donations, I am looking for anyone that has access to advertisements or that wish to contribute ad space online or billboards or those that have connections to media that would like to give this case more exposure!

I am also looking for donations for a memorial headstone/cross for the memorial site. Cash, Checks or Money orders are also accepted for these materials.

If you would like to make a donation or help with passing out flyers/posting posters, please let me know and I will give you more info.

If you live in AZ please contact me for posters/flyers or info on where to meet for the distribution of flyers/posters and for the memorial site. You can also pass out flyers in your own city/state/country. The costs of the services I am in need of and offer are below:

* Flyers: $140 for 500 flyers/posters - $165 for 1,000 posters/flyers - $550 for 5,000 posters/flyers
* Billboard/Adverts: $800 - $2,500
* Memorial Cross, Flowers: $1,500
* Travel, Hotel, Food, Gas etc. $2,000+


This is just a brief run down of the costs that go into these trips, not to mention additional time spent and website adverts, bandwidth and maintenance. Please give what you can and know it is going to a good place. This trip is important to all of us and once this case is closed, another is in line, as there are tons of people that contact me each month to feature their story! I give each case all my time, energy and money so aside my advice; I am limited.
- Owner of ATI




THE FOLLOWING INFO/PHOTOS ARE FROM LAST YEARS EFFORTS AND NAMING AZ JANE DOE 0042

This January 26th & 27th 2007 we invited you to take part in a memorial for Jane Doe (AZ Doe 0042 - Medical Examiner Case Number 99-0305) by promoting the case to the best of your ability.

ATI visited the site where she was 1st found and distributed hundreds of flyers/posters all over the area, at local schools, hospitals, bus stops/stations, restaurants and other locations that we hope would gain some attention!

We want to show this case is still very much active....we asked that you did the same! We will be back in a few months to do an update so if you are in the Phoenix, Scottsdale and surrounding areas of Pinal & Maricpoa County (any and ALL other states, cities and towns are encouraged to join us whether it be online or in the field) in passing out flyers, you are welcome to print them yourself by contacting us for printing text and photos and we at ATI thank you in advance for any and all help you offer!

Please note we do NOT accept donations in the form of cash! We refer all financial donations be made to the NCMA. We are however accepting any company that does adverts for billboards, signs and standard advertising companies that wish to donate their services in printing flyers and ads. We thank you in advance for all of your support!

Please read on......


Posted: January 28th 2007
ATI would like to give you all a peek at the site where this lovely angel was found.
The 27th of January 2007 - The sunset was amazing that day...


This is mile post 173 off I-10 where she was found.


As we set up and said a prayer, the sun started to set......


What a lovely sunset to mark this 8th yr. We all felt a presence this night.


Only a few people where there to share in person but many where there in spirit!
We thank you all....


As the sun had set. We said another prayer and set back to ready ourselves for the trip back to Phoenix, AZ with hopes of placing another 500+ flyers/posters.

We would like to take this time to personally thank Michael Ukich for all his help, Medical Examiner Suzi Dodt & Forensic Artists Diana P. Trepkov for her sketch and D/Sgt Donald C. Stahl - Criminal Investigations Division Of The Charles County Sheriff's Office for his photo reconstruction work. Without you all none of this would be possible, thank you!



Thanks for all the support! Attempt To Identify hopes to bring this case to a close soon. Keep this little angel and our organization in your prayers!

Posted: January 27th 2007
I just wanted to update you all, I am still in AZ where I passed out tons of flyers and put up a ton of large posters with great success!

Aside that (which was most important to me) I have set a memorial site for Jane Doe (AZ 0042) off I-10 at mile post 173 where she was 1st found. I hope that with all I and all of you have done that this case is soon solved.

I will say this; I have a lot of hope now that I have been out here and met a ton of people - some that actually where aware of the case and where looking forward to seeing Jane Doe get closure and hopefully bring the people responsible for her death to justice.

Please say a prayer for her and all the forgotten teens, and adults that have passed on due to tragic situations. Tonight Jan 27th 2007 marks the 8th yr of this little angel's death. Let's hope that we get to close this case soon!

"Someone will have to do something to bring this (and any) case to a close - without "someone" there is no one...to help anyone!"
Photos of the site & location will soon be posted here, so stay tunned......






"Making the distinction between missing persons and unidentified bodies is never an easy task; however the "not knowing" is far worse than any news given."